This post may contain affiliate links, which generate a small commission to me when you make a purchase at no additional cost to you. I only recommend products or services that I have personally used and enjoy.

Hello, Internets!!
If you're anything like me (read: a bit lazy) the worse part of cooking is everything but eating delicious food. I like cooking sometimes, but usually all the prep work, standing in front of a hot stove, and DISHES just makes me want to run… all the way to TacoBell. In my quest to be as lazy as possible while not spending all of our income on fast food, I have found a few go-to recipes that don't take hours of prep and use my favorite appliances: my slow cooker and my Instant Pot!
Here's my FOUR FAVORITES for you to try!!
This AWESOME slow cooker salsa chicken from Kelly at MostlyHomemadeMom.
This recipe, y'all. So easy. Stupid easy. And DELICIOUS. When I first found it we must have had this at least once a week for three months. I skip the cream of chicken soup, which makes it a bit healthier but still just as tasty! This has been a staple in our house for years and it goes a long way. It usually makes about 5-6 servings for us.
This InstantPot Honey Bourbon Chicken from Once a Month Meals!
Another insanely easy and crazy delicious meal! We like to serve it over rice (microwaveable rice cups for the win!) and it makes 4-5 servings. I believe their site has a slow cooker version also!
Bacon. Wrapped. Smokies. From thefrugalgirls.com!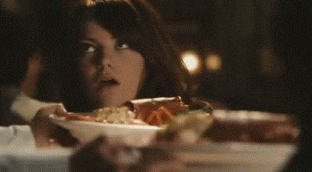 Do I really need to say more here? Ok, I do. OH MY LANTA
These are amazing. Sticky ooey gooey sweet brown-sugarey goodness with just the right amount of crunch.
This is one of those recipes that I definitely recommend using slow cooker liners like these. The sticky gooey goodness of the melted brown sugar can be a bit of a pain to clean off your slow cooker without it! To be honest though, I use them with every slow cooker recipe because ain't nobody got time for nasty dishes!
And last but not least…
Chicken & Tater Tot casserole from The Country Cook!
Now, this may not be the healthiest of recipes, but I'm pretty sure my husband would eat it daily if I let him. It comes out super moist and tasty and protip: instead of the milk the recipe calls for, I drizzle ranch dressing in the middle.
Let me know if you try any of these recipes, and share your own favorites with me as well!